Professional installation by our qualified tradesmen
For the best Service, Quality & Price in Victoria, Call Us Now For Your Obligation Free Measure & Quote. Put us to the test!
3 Easy Steps to Buy Quality Blinds

No obligation measure & Quote
Our friendly staff will visit your home or business and will assist you in choosing the right Blind for your application as well as giving you an obligation free measure and quote.
We guarantee you will get our best price first time every time
Check Measure
Upon acceptance of our quotation, we will return to your premises to double check all measurements and confirm all colours. This ensures that you get a perfect install every time.
Installation
Once the check measure has been completed we will confirm an installation date that suits your schedule. Our installation team are friendly, professional & reliable. We guarantee a perfect installation and will leave your premises as clean and tidy as when we arrived.
What Our Customers Are Saying
Don't just take our word for it, take a look at
what our customers have to say.
Bec & Al (Maidstone)
"Paul, You and your team were a pleasure to deal with. It was a refreshing change to have someone really listen to our needs and deliver over and above our expectations. Your guys took care of everything and delivered on time & on budget. Cheers again happy to give you the thumbs up We will be in contact again soon to complete the rest of the project."
Andrew (Port Melbourne)
"Thank You for providing such a great product with great customer service, rarely do the two of those qualities come together these days. We were lost on what we wanted but you made the whole process so easy and pointed us in the right direction. We highly recommend Statewide to anyone in need of outdoor blinds"
Janice & Paul (Newport)
"We have wanted to enclose our outdoor area for 10 years now, we are so glad we met You Paul. Thank You for taking care of everything and looking after us so professionally."
Jason Beckett (Essendon)
"What else can I say…. Amazing! Thank You Statewide , I didn't realise what a difference the blinds would make to our back deck"
Outdoor blinds adored by Melbourne's locals
Discover the leading range of external blinds Melbourne wide from Statewide Outdoor Blinds. Based in Melbourne, outdoor blinds are our speciality – explore an impressive selection of Ziptrak blinds, E-Zip blinds, security roller shutters and more. Learn more about the top outdoor window blinds Melbourne has to offer today.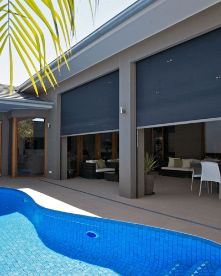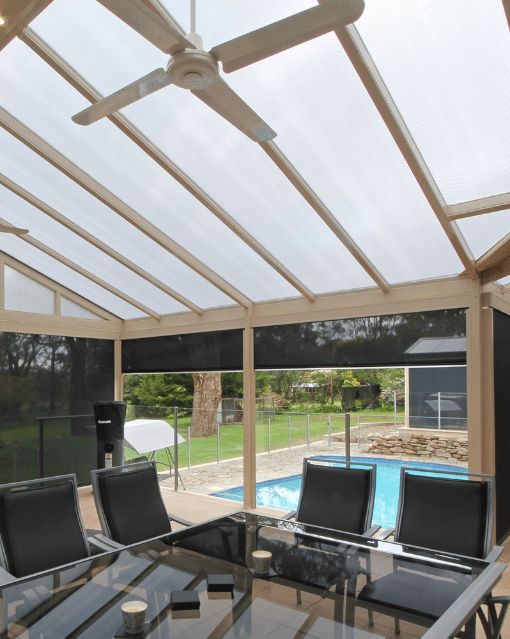 We provide the best quality external blinds in Melbourne and throughout Victoria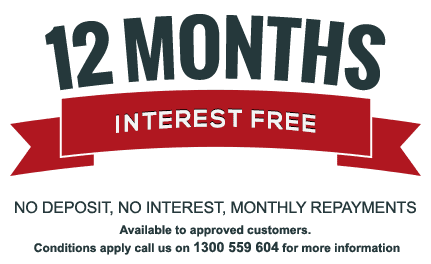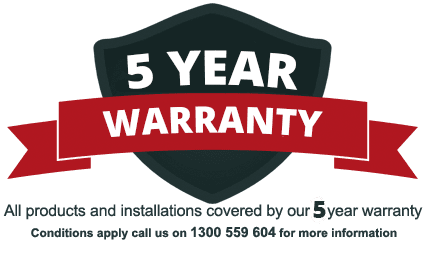 To ensure you're completely satisfied with your purchase, all of our products come with a 5-year warranty on both the product itself and the installation service. We'll also give you 12 months interest-free – that means no deposit and no interest for a full year when you choose monthly repayments.
Our knowledgeable, friendly team of staff is more than happy to talk you through all of your options and help you find the perfect set of exterior blinds for your home or business.
About Statewide Outdoor Blinds
Here at Statewide Outdoor Blinds, we have been the premier destination for exterior blinds Melbourne wide for over 20 years. We are proudly and wholly Australian owned and operated, meaning we know Melbourne, outdoor blinds, and how to best help our customers find the blinds that best suit their needs and taste.
Our team is full of industry experts who are on hand to offer professional advice and answer any questions you may have about external blinds. Melbourne residents have access to our professional installation service, which is performed by experienced, skilled tradesmen.
Browse the best range of outdoor blinds that Melbourne has to offer from Statewide Outdoor Blinds and find your dream outdoor blinds today. If you have questions about our product range or require assistance choosing the right blinds for your budget and needs, our team is here to help.
Call us on 1300 559 604, email us at info@statewideoutdoorblinds.com or fill out an online enquiry form to get in touch. A member of our team will get back to you as soon as possible after receiving your enquiry. We're looking forward to hearing from you and setting you up with the perfect set of outdoor blinds.